Home > All about absinthe > Under her wings: Green Fairy's poetic revolt
Showing message 2 of 6 posted to:
WAR - US vs Iran from Iraq
-- By nemoforone in nemoforone on Tue, 3 Apr 2007 at 17:12.
What about the possibility of pulling out of Iraq, letting Iran invade and lose resources fighting their own kind,
and then come in and mop up the dregs?

Show all messages (6) posted to
the "Under her wings: Green Fairy's poetic revolt" page
Copyright © 2006 AbsintheFever.com Contributors.
All Rights Reserved.
The Green Fairy was no stranger to Arthur Rimbaud, the 'first punk poet'. Rimbaud was a notorious rule-breaker; both his poetry and his lifestyle defied the conventions of his time.

About Rimbaud the rebel and other Green Fairy poets
Want to know more about Rimbaud? Here is one great Arthur Rimbaud site. In English and French, this is perhaps the most comprehensive online resource about the poet. Biography, poems, letters, pictures and much more. Recommended.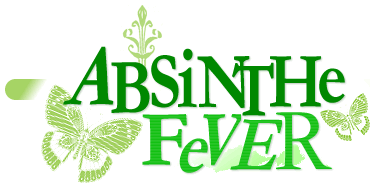 Questions about absinthe answered... plus open forum.
How do I drink absinthe?
What is "La Louche" ritual?
What is an absinthe fountain?

The freedom-loving Green Fairy...
Goddess of rebel poets & artists


in France and beyond
P_/green-fairy/rimbaud/forum/post Rimbaud the rebel and other Green Fairy poets