Home > All about absinthe > The history of absinthe
Showing message 9 of 14 posted to:
on the band wagon....
-- By teddyray in brooklyn wis on Tue, 7 May 2013 at 00:13.
I have great-grandparents whom have said this drink is "just grand"! They tried to sell this in there bar that they opened in Wisconsin....It was out in the "boon-docks"..Everyone there has heard of it..but it was to "scary to try!" They were told it would cause people to go nuts....I am a young man and want to learn more about it! The net is very tight on the subject...Someone that has had first hand experience with this product would be the best to tell me what I want to know! What is the deal with this stuff?

Show all messages (14) posted to
the "The history of absinthe" page
Copyright © 2006 AbsintheFever.com Contributors.
All Rights Reserved.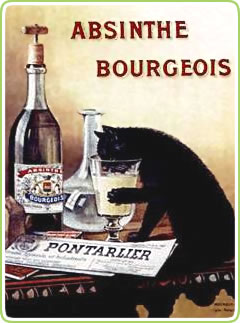 The history of the absinthe drink is as fascinating as the taste of the emerald green liquor. This promotional poster for Absinthe Bourgeois is from the age of the first absinthe fever.

About absinthe's history
No related resources regarding absinthe's history are currently available.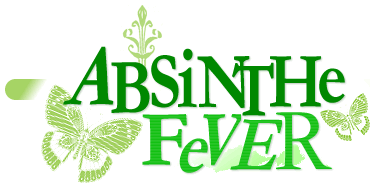 Questions about absinthe answered... plus open forum.
How do I drink absinthe?
What is "La Louche" ritual?
What is an absinthe fountain?

The freedom-loving Green Fairy...
Goddess of rebel poets & artists


in France and beyond
P_/absinthe/history/forum/post absinthe's history