Home > All about absinthe > The history of absinthe
Showing message 1 of 14 posted to:
Absinthe History :: Quite Intriguing
-- By George in The Cosmos on Thu, 31 May 2007 at 03:41.
Even though I have drank the Green Fairy more than once, I had never taken the time to read about absinthe history until now. After reading the article above, I have to admit that my fondness for the Green Fairy grew by leaps and bounds. I thought that it was quite humorous that absinthe alcohol actually started out as a medicine. I guess it's not that surprising considering all the uses that whiskey has had through the years
I will definitely be revisiting Absinthe Fever and looking forward to updates. I would thoroughly enjoy to learn more about the current state of absinthe and the Green Fairy. Specific articles on how different countries handle things such as absinthe kits, wormwood, etc. would be very enlightening to read...

Show all messages (14) posted to
the "The history of absinthe" page
Copyright © 2006 AbsintheFever.com Contributors.
All Rights Reserved.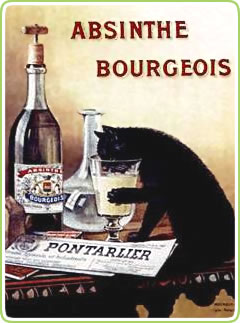 The history of the absinthe drink is as fascinating as the taste of the emerald green liquor. This promotional poster for Absinthe Bourgeois is from the age of the first absinthe fever.

About absinthe's history
No related resources regarding absinthe's history are currently available.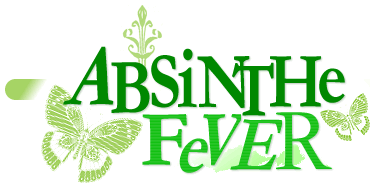 Questions about absinthe answered... plus open forum.
How do I drink absinthe?
What is "La Louche" ritual?
What is an absinthe fountain?

The freedom-loving Green Fairy...
Goddess of rebel poets & artists


in France and beyond
P_/absinthe/history/forum/post absinthe's history