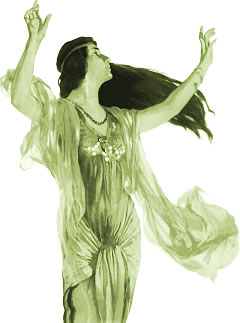 'Meeting the Green Fairy': Absinthe's peculiar effects vary from person to person, but many drinkers cite inspiration, boost in creative abilities and enhanced mental clarity. Or is all in one's mind?

How do I drink absinthe?
What is "La Louche" ritual?
What is an absinthe fountain?

The freedom-loving Green Fairy...
Goddess of rebel poets & artists


in France and beyond
Home > All about absinthe > The effects of absinthe
Posting a new message to:
Questions about absinthe answered... plus open forum.
Copyright © 2006 AbsintheFever.com Contributors.
All Rights Reserved.
R_/absinthe/effects/forum#53 the effects of absinthe