Home > All about absinthe > Thujone
Showing message 5 of 14 posted to:
The Holy Trinity of Absinthe
-- By Barry in CA on Sat, 23 Jun 2007 at 22:32.
To keep the discussion of thujone going, I thought I would share the following.
According to other sources that I have read, there are three components of absinthe which combine to create the pleasant effects that all absinthe enthusiasts praise and love. These three herbs are green anise, florence fennel and grande wormwood.
In addition to this absinthe holy trinity, there are many other herbs that can be used for flavor reasons. These additional herbs include "hyssop, melissa, star anise and petite wormwood (Artemisia pontica or Roman wormwood). Various recipes also include angelica root, Sweet Flag, dittany leaves, coriander, veronica, juniper, nutmeg, and various mountain herbs."

Show all messages (14) posted to
the "Thujone" page
Copyright © 2006 AbsintheFever.com Contributors.
All Rights Reserved.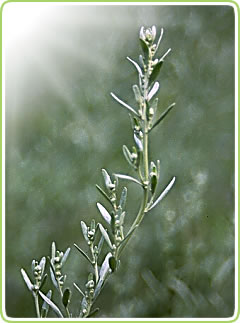 Thujone is found in a variety of common plants and herbs. In absinthe, thujone comes from wormwood (pictured), the wild-growing perennial that is especially rich in the substance. (Photo: H. Kress)

About thujone
The Wikipedia entry on thujone gives an overview of the substance's chemical composition and pharmacology. Also includes a brief discussion of thujone content in absinthe (modern and pre-ban).
Vivienne Baillie Gerritsen, writing for the Swiss Institute of Bioinformatics in 2005, isn't too thrilled by the Green Fairy's comeback. A scientific analysis of the effect of thujone, or a modern-day anti-absinthe rant? You decide.
Should you care to know that the substance's formal chemical name is "1-isopropyl-4-methylbicyclo[3.1.0] hexan-3-one", then the geeky 3Dchem's interactive 3-D model of the thujone molecule is a toy you'll like. Unfortunately, the associated article contains quite a few factual errors.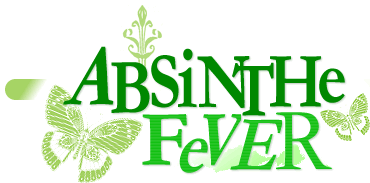 Questions about absinthe answered... plus open forum.
How do I drink absinthe?
What is "La Louche" ritual?
What is an absinthe fountain?

The freedom-loving Green Fairy...
Goddess of rebel poets & artists


in France and beyond
P_/thujone/forum/post thujone