Home > All about absinthe > What is absinthe?
Showing message 29 of 37 posted to:
Absinthe Cocktails
-- By damien in united kingdom on Sun, 17 Mar 2013 at 16:55.
If you are interested in making some cocktails with the "Green Fairy" there are over 20 Absinthe Cocktails to be found at http://www.socialandcocktail.co.uk/?s=absinthe

Show all messages (37) posted to
the "What is absinthe?" page
Copyright © 2006 AbsintheFever.com Contributors.
All Rights Reserved.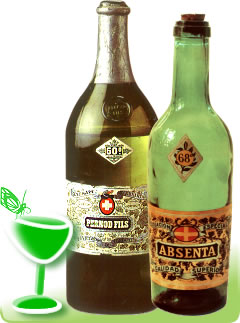 Absinthe: The symbol of 'la vie boheme' for over a hundred years. More than a century on, the drink still retains its original appeal.

About absinthe
Erowid's absinthe pages cover just about any absinthe topic you can think of: basic facts, history, chemistry, the drink's legal status around the world, drinker's experiences... Also an interesting collection of paintings and posters.
If you are looking for a reliable absinthe buyer's guide, don't miss the appropriately named Buy Absinthe website. It contains brands reviews, a list of good places to purchase from (online and in the 'real world'), tips and tricks for first-time buyers and absinthe-related news.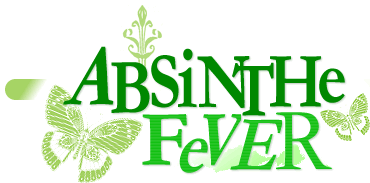 Questions about absinthe answered... plus open forum.
How do I drink absinthe?
What is "La Louche" ritual?
What is an absinthe fountain?

The freedom-loving Green Fairy...
Goddess of rebel poets & artists


in France and beyond
P_/absinthe/forum/post absinthe