Home > All about absinthe > The effects of absinthe
Showing message 28 of 53 posted to:
a mountain herb to drink
-- By Sharon Kabanak in Yukon Territory on Sun, 10 Jun 2012 at 23:56.
I would like to say that I am familiar with making this plant remedy on a hot summer day, in my yard in front of the pure glaciar water of Kluane Lake. I do plant walks and berry picking with visitors. I have not found any kind of mind altering feeling from this but, wouldn't mind to find out how europeons make the liquor. I actually make a delicious tea for sick people. One time I made a tea for an Elder who had pneumonia and was bed ridden. When he drank the tea; he got out of bed , left his home by skido and took off to run his trapline.Maybe that's the wild feeling coming from the plant decoction of the tea. Who knows?.Would anyone be interested in an exchange of plants for recipes?

Show all messages (53) posted to
the "The effects of absinthe" page
Copyright © 2006 AbsintheFever.com Contributors.
All Rights Reserved.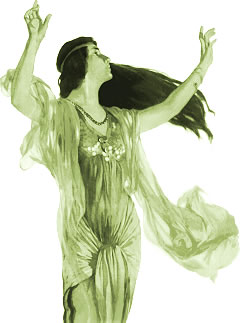 'Meeting the Green Fairy' is a metaphor sometimes used to describe the curious effects of the green liquor.

About the effects of absinthe
When it comes to the effects of drinking absinthe, people's opinions -- and experiences -- vary wildly. Some go as far as to claim the drink is psychoactive, while others say there is no "secondary" (that is, other than alcohol-induced) effect at all.
As early as 1993, Matthew Baggott posted his Absinthe FAQ in the Usenet newsgroup "alt.drugs" (there wasn't much of the web as we know it back then). As you will suspect from the newsgroup's name, the issue of absinthe's "psychoactive qualities" was one of the interests of the document.
Some people take it further still. We definitely do not recommend any experiments with Paxil and absinthe (nor, for that matter, mixing any medicine with alcohol). Anyway, it's quite clear which way the wind blows here, since Jasmine Sailing's bizarre piece more or less concludes absinthe is a narcotic. Is it really? Yup, it does read like the girl was out of her mind when she wrote the page -- and no, we don't think the Fairy was to blame!
A far more sober look at the effects of the Green Fairy can be found in "The Return of the Green Faerie", an article written by Frank Kelly Rich of the Modern Drunkard magazine (no pun intended). Recommended reading.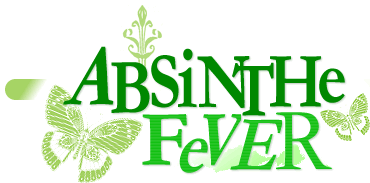 Questions about absinthe answered... plus open forum.
How do I drink absinthe?
What is "La Louche" ritual?
What is an absinthe fountain?

The freedom-loving Green Fairy...
Goddess of rebel poets & artists


in France and beyond
P_/absinthe/effects/forum/post the effects of absinthe