Home > All about absinthe > How to drink absinthe
Showing message 4 of 24 posted to:
Best way to drink absinthe
-- By Jonas in London on Fri, 30 Mar 2007 at 13:26.
What is the best way to drink absinthe? The method described as La Louche seems to be the way any pastis is served. Is it better to drink absinthe in a cocktail, or by setting alight a sugar cube? I first tried absinthe neat.. the taste was raw and it sure it needed something.

Show all messages (24) posted to
the "How to drink absinthe" page
Copyright © 2006 AbsintheFever.com Contributors.
All Rights Reserved.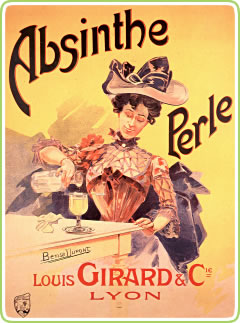 Drinking absinthe the original way: dilute with chilled water which you slowly pour into your glass over a cube of sugar. Other ways to drink absinthe were invented since the time of this classic promotional poster by Bensa-Dupont. (Picture: Bibliotheque Forney, Paris)

About the ways to drink absinthe
The Buy Absinthe .Net guide has further tips on how to make a glass of absinthe in the traditional French manner, plus some amusing pieces of trivia about the absinthe-drinking culture of the 19th century. The same page also gives recipes for a few classic absinthe cocktails you might want to try. 'Death in the Afternoon' anyone?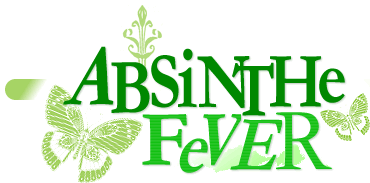 Questions about absinthe answered... plus open forum.
How do I drink absinthe?
What is "La Louche" ritual?
What is an absinthe fountain?

The freedom-loving Green Fairy...
Goddess of rebel poets & artists


in France and beyond
P_/absinthe/drink/forum/post the ways to drink absinthe